Ecological Challenges
Help us to restore, preserve and protect the rich marine habitat of the Gulf of Mexico
---
---
---
---
---
Seasteading
Informing the international community of the opportunity to create floating city - states on abandoned oil drilling platforms in the Gulf of Mexico.
---
What is Seasteading?
Seasteading is the concept of creating permanent dwellings at sea, called seasteads, outside the territory claimed by the government of any standing nation. Some proposed seasteads have been modified cruising vessels.
Larry Bestor, president of Gulf Coast Preservation Society, first proposed the conversion of abandoned offshore oil platforms into independently owned, sustainable developments and floating wildlife sanctuaries in a 2007 paper he wrote on the subject of dealing with environmental problems facing the Gulf of Mexico.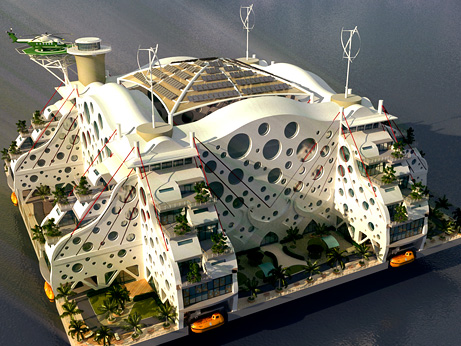 ---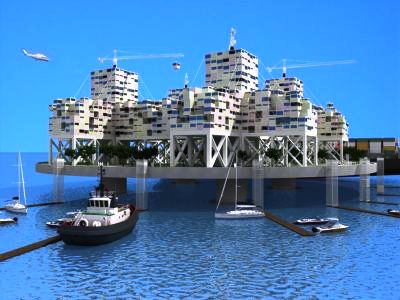 Gulf of Mexico: Unique opportunity
In 2008 Patri Friedman, grandson of Nobel Prize laureate Milton Friedman, perhaps inspired by Mr. Bestor's aforementioned paper, proposed the notion of creating independent city-states from oil platforms that exist beyond the 20 mile limit claimed by the US. Since then, a variety of offshore business ventures have been suggested, such as hospitals, casinos, hotels, and luxury resorts.
There are currently over 25,000 abandoned oil platforms in the Gulf of Mexico, some of which could be used and converted to clean, sustainable commercial businesses. We hope you will contact us for more information about how you can begin to participate in this exciting new oceaneering opportunity.
---